"Makeup is my passion – and my art."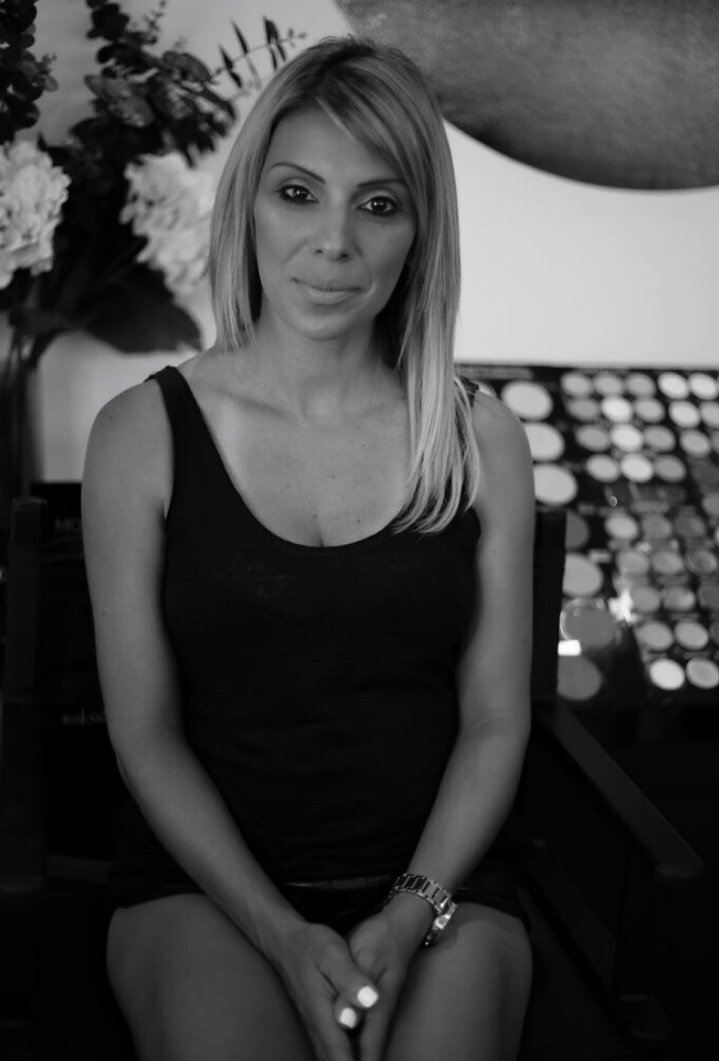 Georgina is one of Australia's most accomplished and respected makeup artists with over 15 years of experience in the fashion and makeup industry.
She began her career as a Fashion Designer (graduating from East Sydney Technical College), but soon discovered her passion for makeup, and it's power to transform.
After completing her Diploma in Makeup Artistry, Georgina spent five years with Napolean, followed by seven years with M.A.C where she taught both individual and Masterclass clients.
Since working as a freelance makeup artist Georgina has built a formidable portfolio of work specialising in Bridal, Events, Photography and 'Red Carpet' glamour makeup. She regularly collaborates with designers, brands and celebrities and her work credits include Mercedes Fashion Week, MTV Awards, Logie Awards, Urban Music Awards, Nickelodeon Awards, Harpers Bizarre and Australian Idol.
Well known for her long lasting 'polished' makeup style – Georgina is passionate about helping individuals to learn the skills and techniques of professional makeup application. She brings a wealth of experience, fun and energy to every class, and delivers an inspiring, up to date program that showcases current looks and seasonal trends in makeup.
Georgina is a registered trainer in Certificate IV training and assessment for delivering courses and workshops.
For more information about joining one of Georgina's makeup courses, or for a private consultation, please email or phone 0415 845 888.